Feedyou Platform
Conversational AI platform enabling businesses to effectively build, deploy, manage and scale advanced virtual assistant solutions from one place.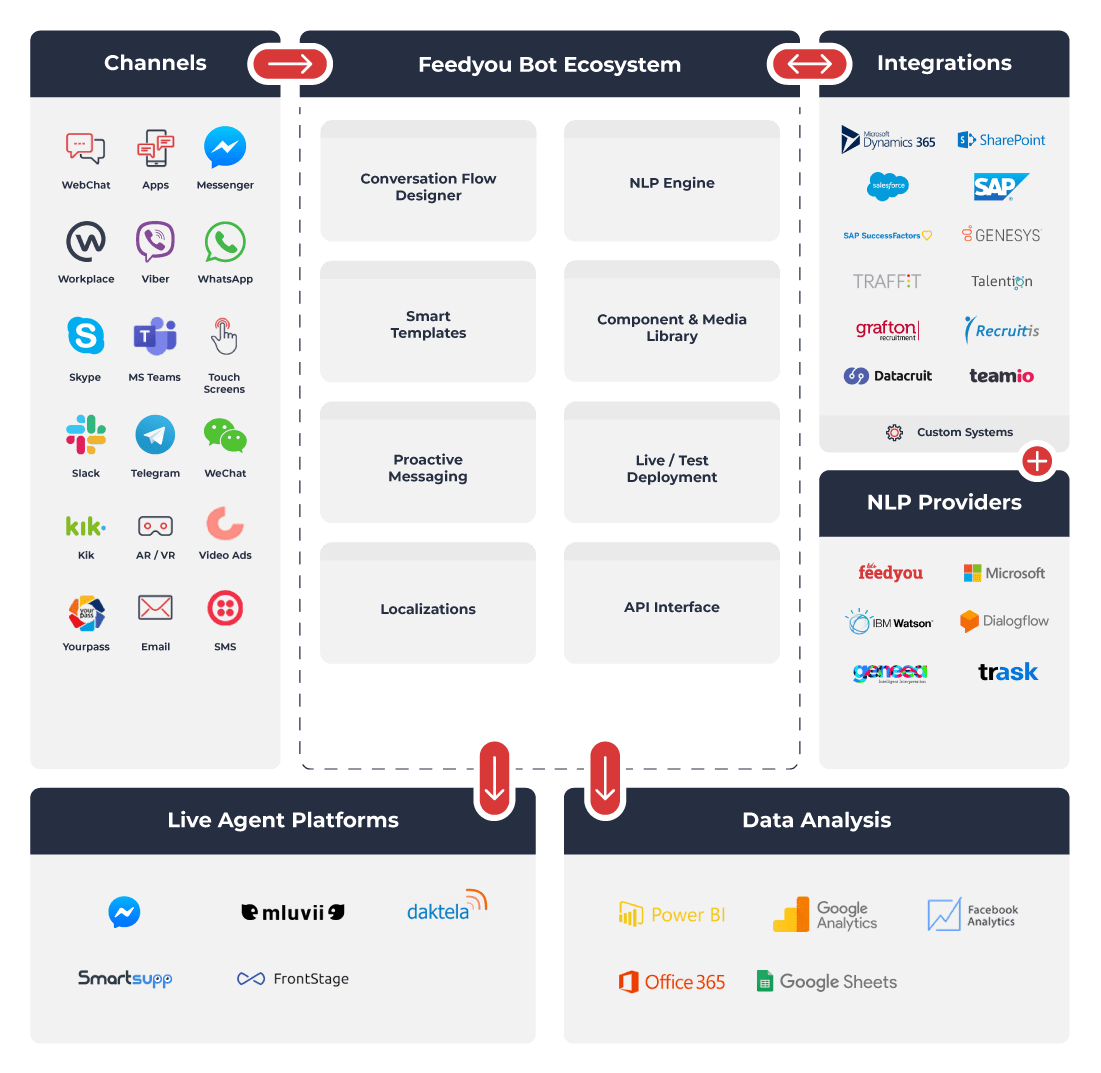 Conversation Designer
Create advanced human-like conversations quickly and without coding.

Smart & Powerful Workflow Engine
Until now, virtual assistants were interfaces difficult to visualize. Configure complex, integrated conversational experiences with unmatched flexibility.

Collaborate Across Teams & Departments
In designing communication workflows it is critical that your team remains in the same place. Let any team member help you design the perfect virtual assistant communications.

Realtime Preview
and Testing
See previews of your conversations while you build them directly inside our designer with a built-in WebChat dialog interface. Review and write comments.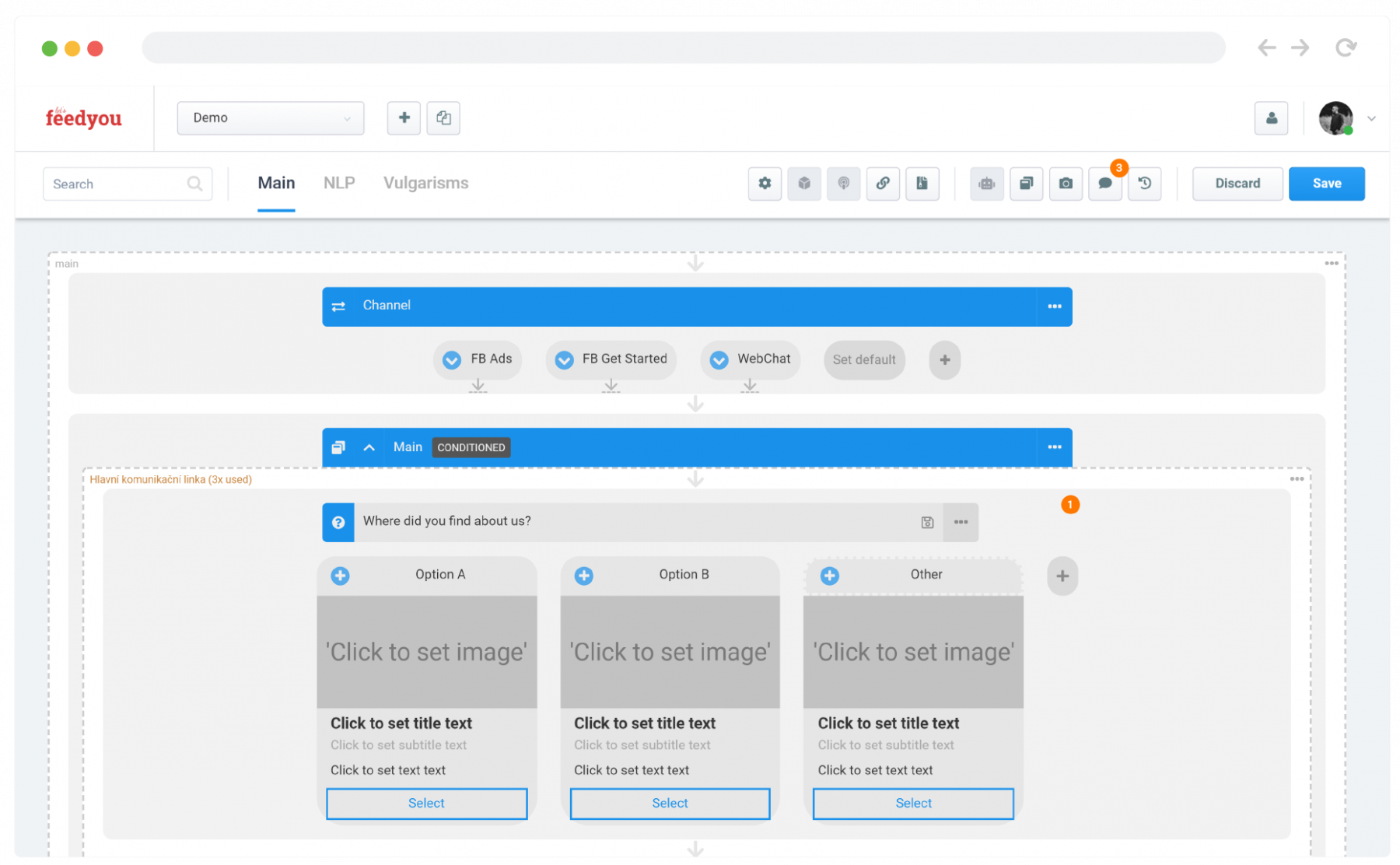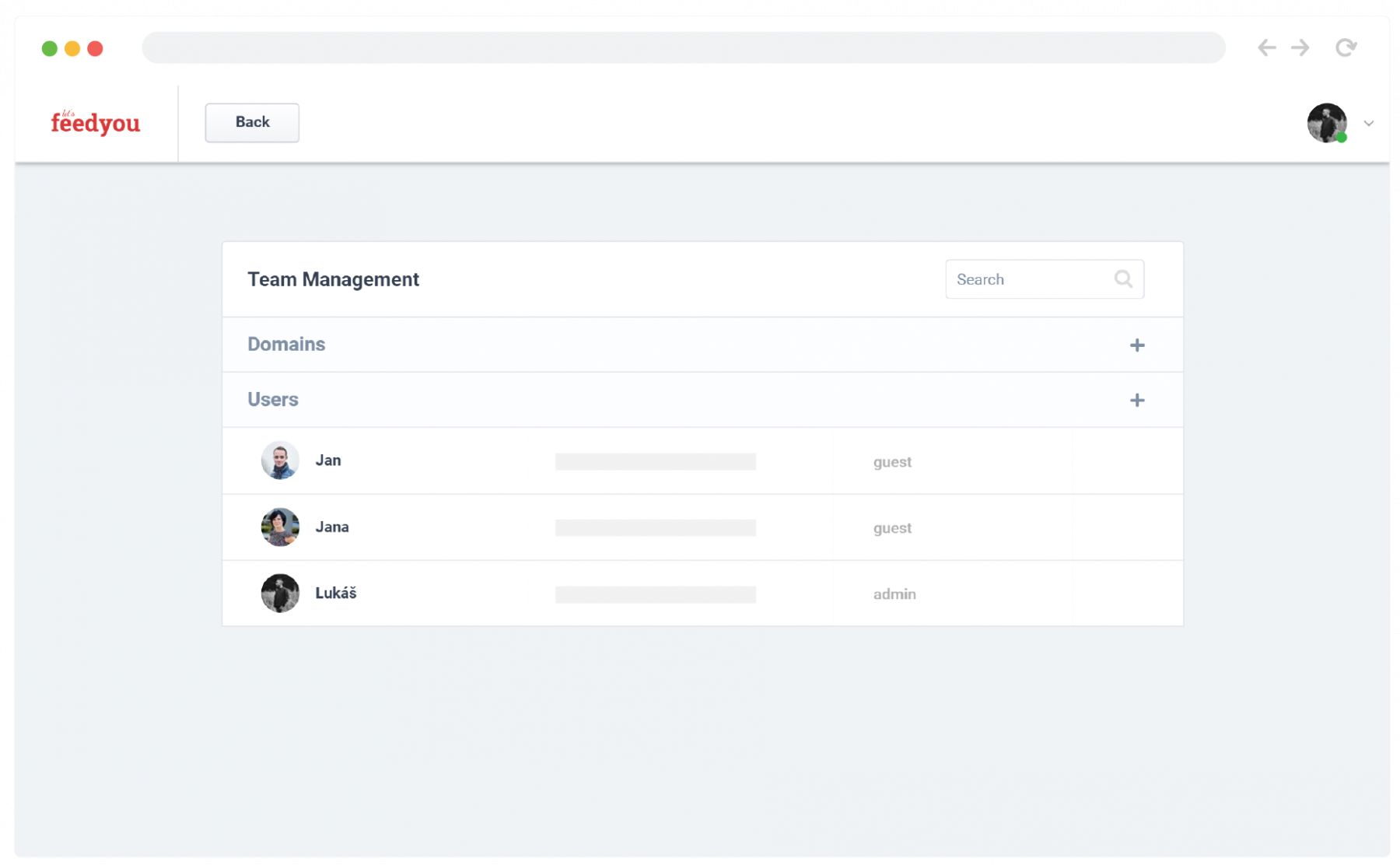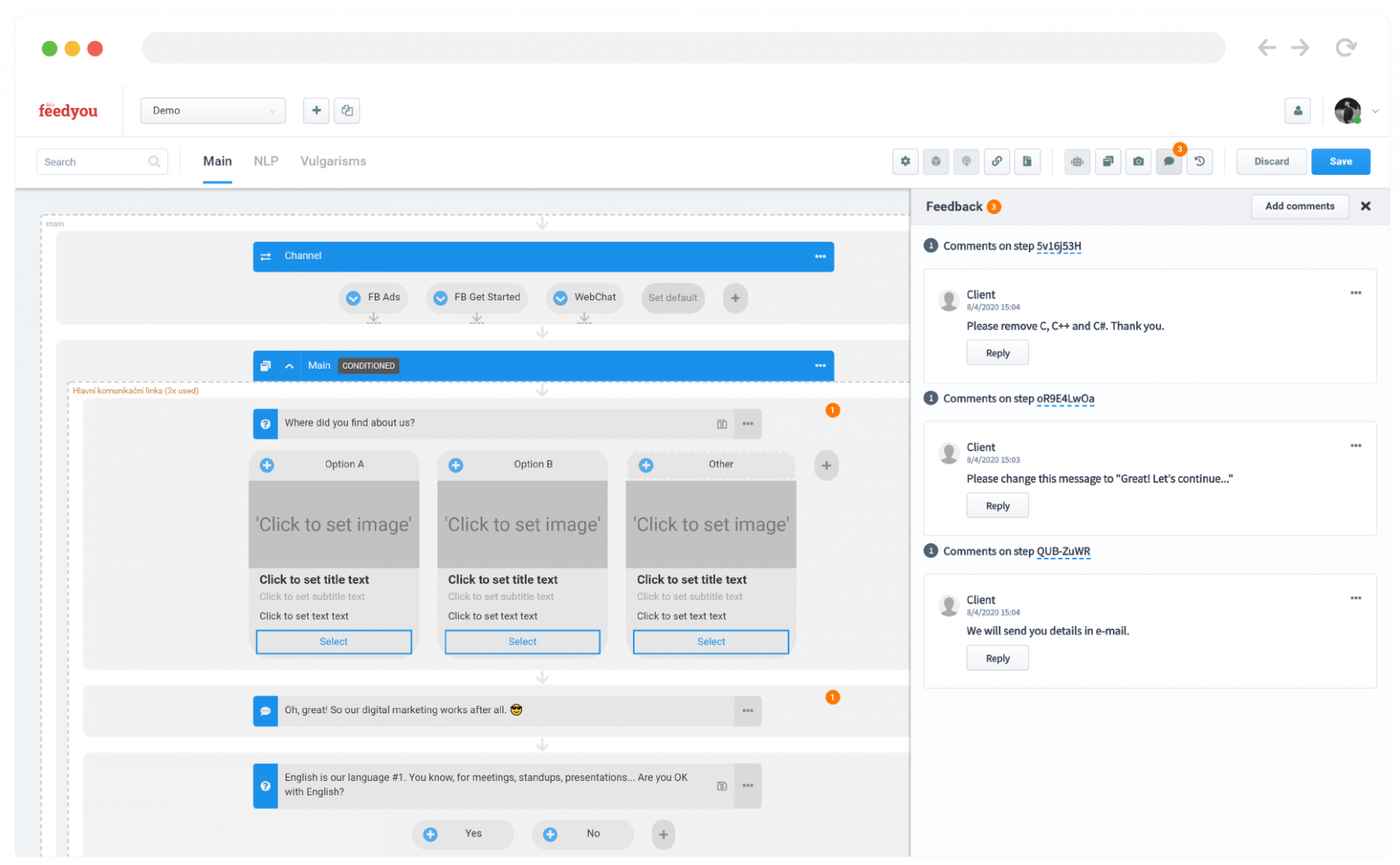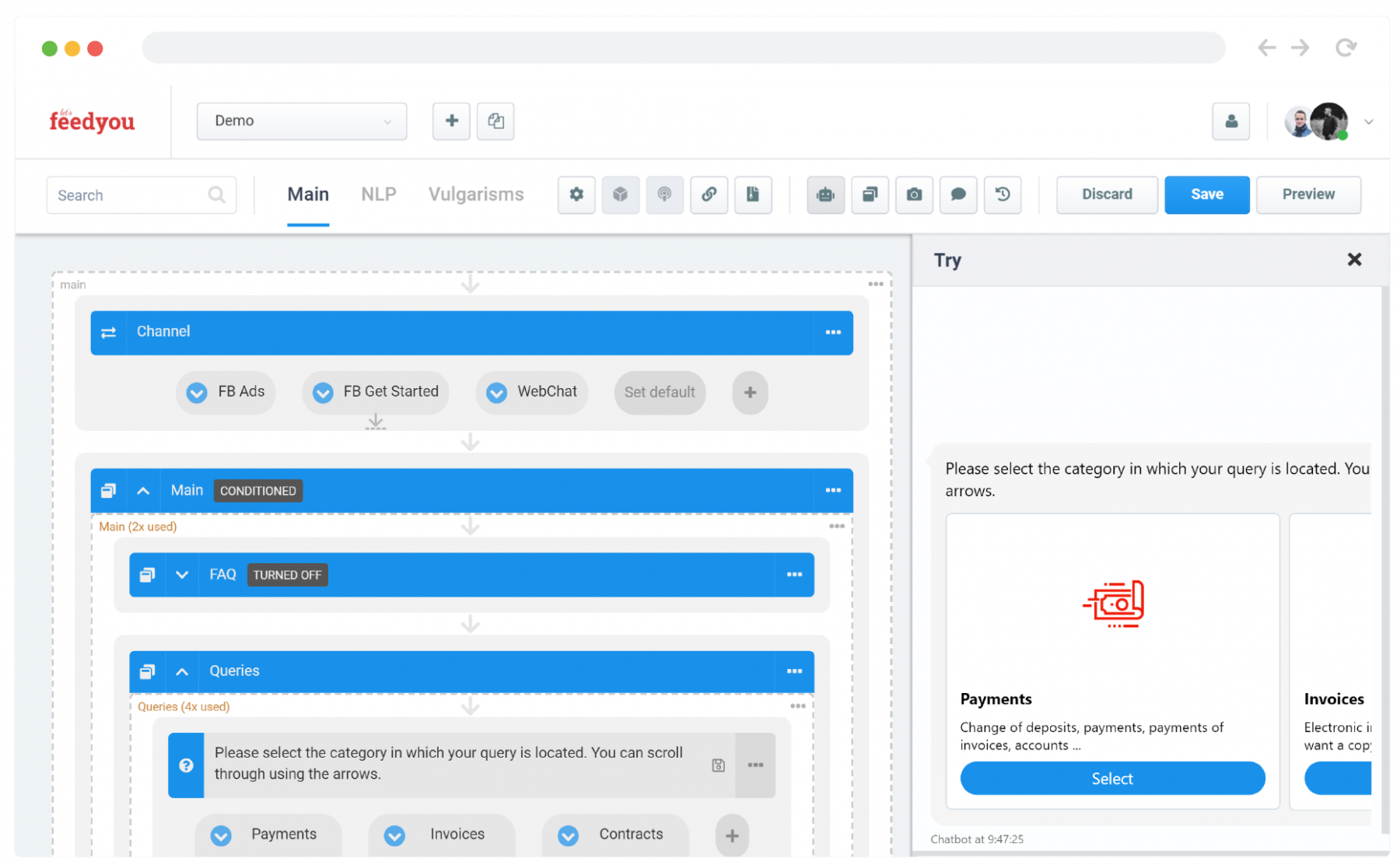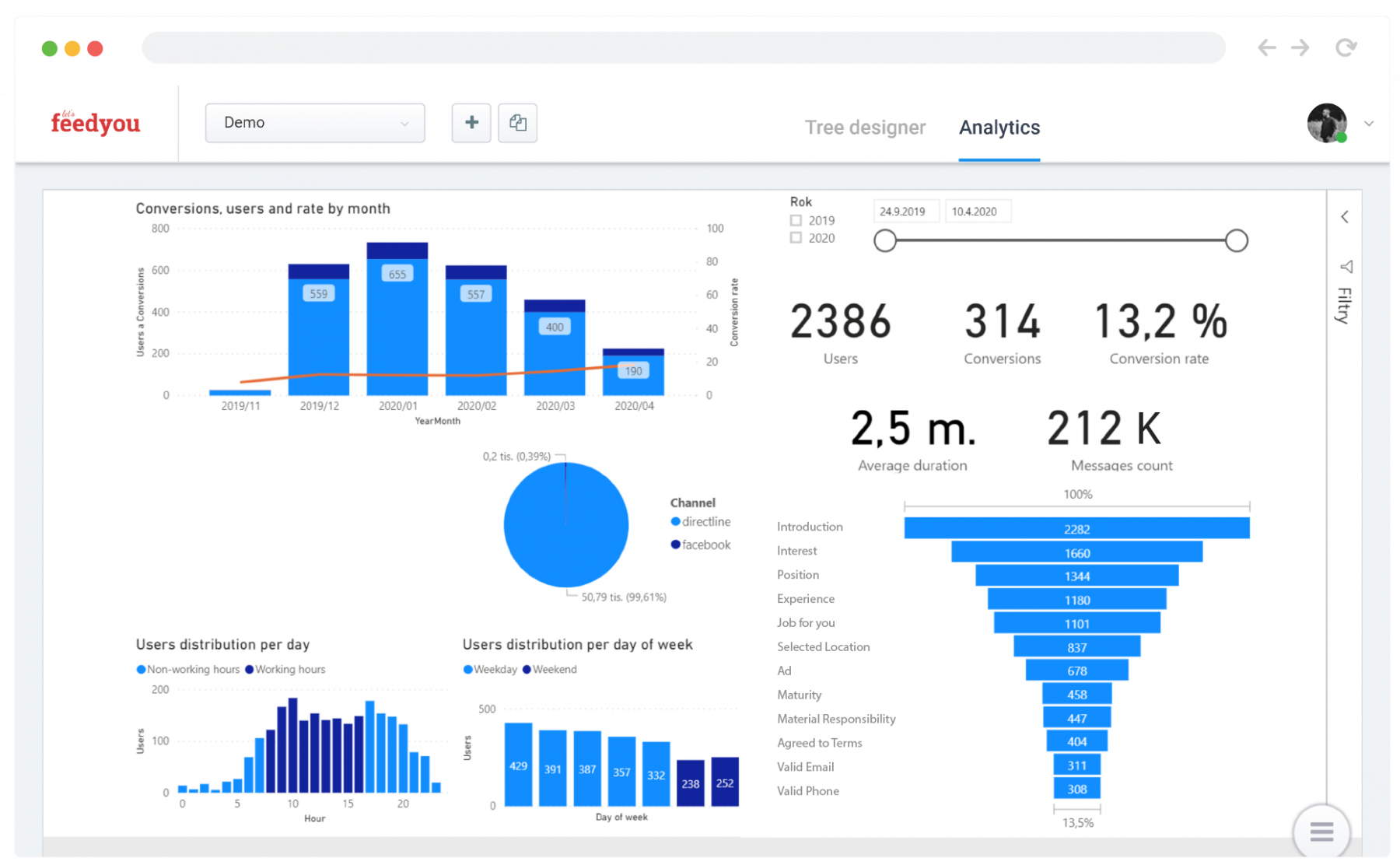 Natural Language Understanding
Understand what your users are saying thanks to Feedyou NLP engine with the possibility to plug in major as well as specialized local NLP vendors to cover any language, dialect and domain.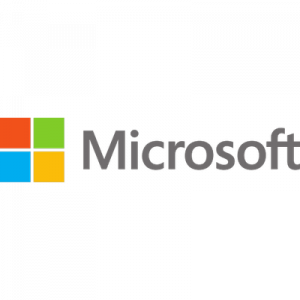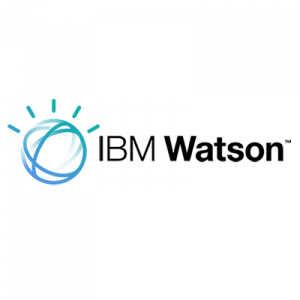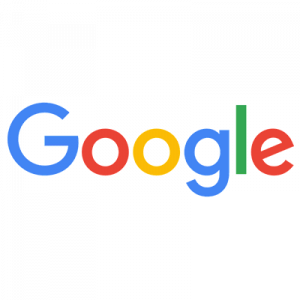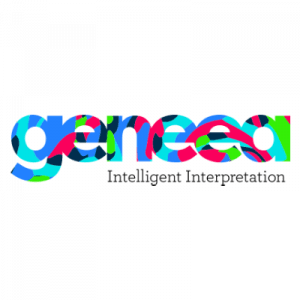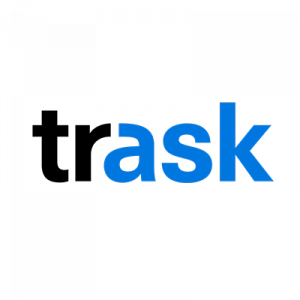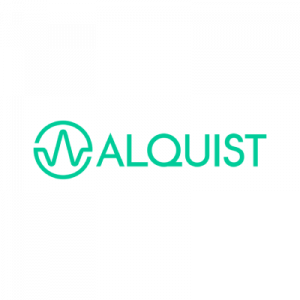 Communicate in
Any Language
Spark your conversations with language-independent NLP technologies that offer amazing results in small languages like Czech, Slovak, Polish, Serbian, Hungarian, Ukrainian or Russian, but also does well in English, Spanish, French or any other global language.
Train or Extend Your NLP Models
Create your own NLP models for various purposes, train them, extend them and customise them on regular basis via built-in NLP graphical user interface.
Predefined NLP Model Templates
Reuse predefined NLP models that has been developed and trained to excel in particular fields. Choose from various models to interact with customers, employees and job candidates.
Omnichannel Integration
Deploy virtual assistants on any communication channel.

















Third-Party
Services
Integrate out-of-the-box with CRMs, ERPs, ATSs,
eCommerce and other backend systems.
Powerful Business
Intelligence
Learn from what your users are saying
and improve chatbots accordingly.
Enterprise-Level Infrastructure
Feedyou Platform is a multi-tenant cloud-based SaaS solution,
reaching highest level of scalability, data security and GDPR complience.
SaaS and On-premises
Feedyou Bot Ecosystem for every customer is isolated instance which can run in Microsoft Azure Cloud managed by Feedyou or in your own subscription as on-premise deployment.
Enterprise Services
Design and development of custom conversational interfaces, support, specific integrations and trainings. Professional services are delivered by our consultants or our Partners.
Unlimited Scaling
Handle big peak traffic thanks to multiple deployment environments from development to production.
Security by Design
Feedyou ensures GDPR compliance and highest data security standards by using Microsoft Azure infrastructure and security best practices in product development.
Let's talk about how we can work together.