Boost Your Employee Engagement & Satisfaction Surveys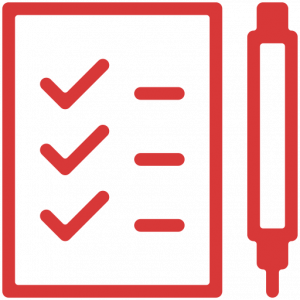 Powered by expertise from:

No more boring and time-consuming surveys without any impact

Engage immediately
Get in touch with candidates whenever they have time.

Easy to
access
Survey employees in their favourite platform.

Make it faster
Everything in a single seamless conversation, lasting no more than 10 minutes.

Lower costs
Survey via AI driven virtual assistant is truly self-service experience.

Results in
real-time
All data in one report sheet or separately by departments.

Consistent
data output
Be able to analyze, make comparisons and benchmarks.

Keep employees informed
From one-off survey to regular instant feedback.

Retain relationship
Send employees reminders via chat, email or sms.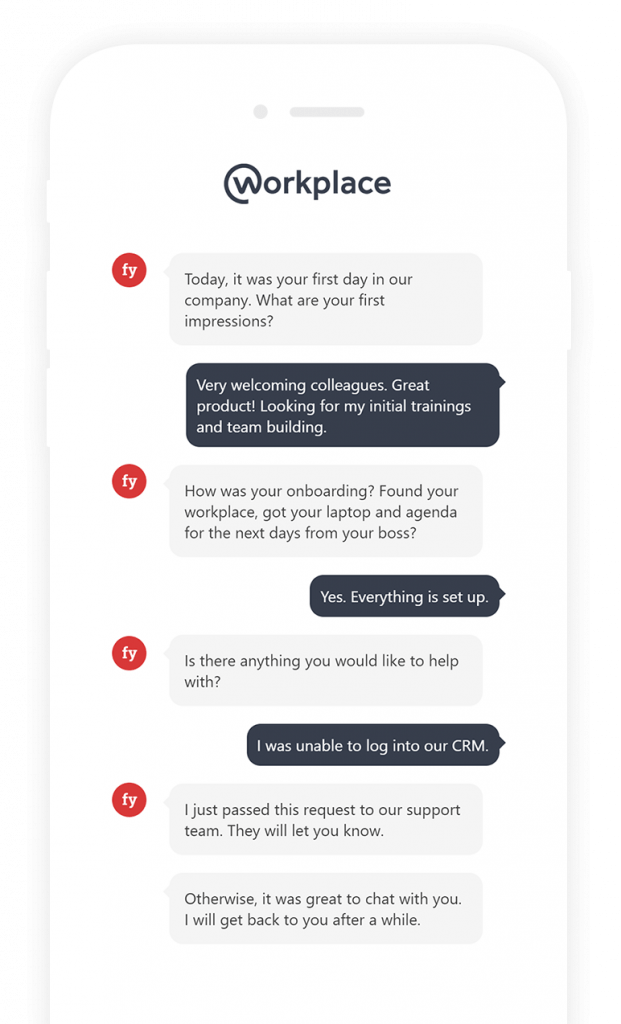 Employee survey virtual assistant available on these platforms
On a platform your company use and your employees prefer.
Integratable with your ATS & CRM systems
Easily connect employee survey assistant with your systems.

Choose relevant topics 1-12
1. Company vision and strategy
2. My role in the company, goals and priorities
3. Satisfaction (loyalty, workload)
4. Remuneration
5. Teamwork and delegation
6. Leadership
7. Remote work
8. Productivity
9. Working environment
10. Corporate Culture
11. Engagement
12. Personal development

Send a completion call to your employees

Get results for your managers immediately

Inform your employees about conclusions and next steps
Complementary employee
survey solutions
After joining your team
What were your first impressions?
How was your first day?
On a scale of 1-10, how comfortable you think our workplace is?
Do you like your colleagues, are they helpful to you?
Do you need help with anything
After the first salary
How was your first month in the company by the way?

Is there anything that you want us to improve in the workplace?

Which task do you find most attractive here?

Do you want us to give you more such tasks?

On a scale of 1-10, how likely would you recommend this company?
Analytics Dashboard
Data at your fingertips in real-time.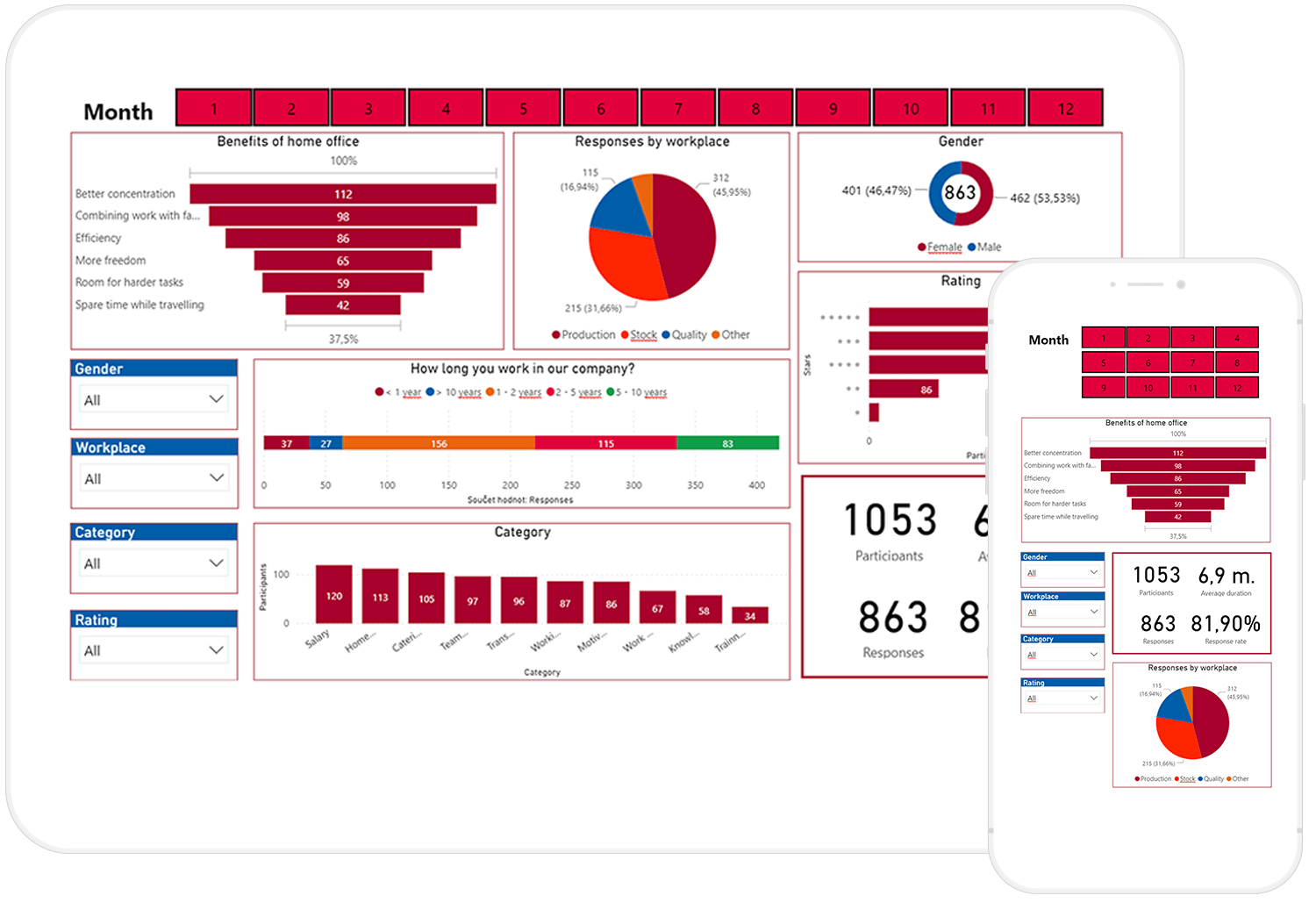 This virtual assistant solution can be yours.