Marketing Manager
Increase the average open rate and conversion with our virtual assistants.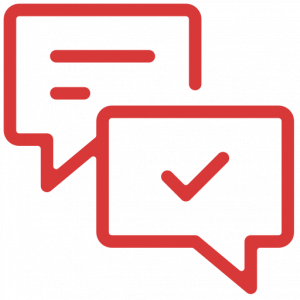 Trusted by companies across industries:






Virtual assistant benefits for your
marketing team
Redirect users into a virtual assistant rather than into a lead web form and increase the conversion ratio and customer engagement overall.
Answer customer frequently asked questions and hand over more complex queries on your live agents.
Reduce shopping cart abandonment rates on your websites.
Send special promotions and personalized discounts and offers via messaging channels where open rates are greater than newsletters.
Remarket customers and send them back to finish a conversation.
Collect instant feedback, measure and improve customer satisfaction.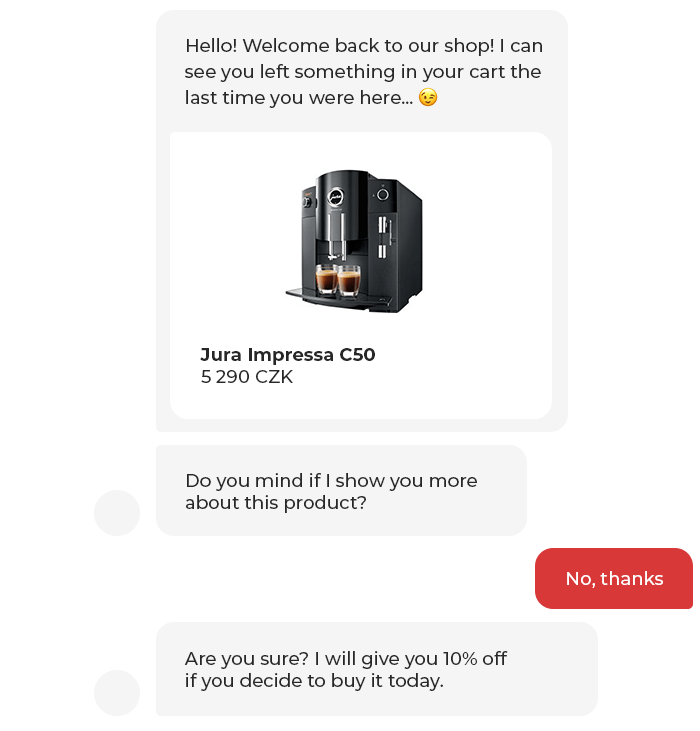 Virtual assistants can help you in the following areas
Engage and qualify leads
Use your virtual assistants to show website visitors a simple prompt  like "Let us know if you have any questions" or even a welcome video to open up the door for conversation. Virtual assistants can then ask further questions to collect basic qualification and contact details.
Arrange for a meeting
Visitors who spend minutes on your pricing page or click the "Get more info" button likely have a serious interest in your product or service. Use your virtual assistant to instantly close the deal or book a call with your sales team.
Nurture and upsell users
If you offer free trials, virtual assistants can offer help to users who haven't completed their setup and check in with people whose trials are about to end. For customers, let them know about new features and connect them to the sales team if they are interested in upgrading.
Measure satisfaction
Collecting feedback is an integral task for any business. To assess how your customers feel about the product, service and your support, data is of utmost importance. Almost every customer conversation can be used as a chance to deliver a better experience.
Conduct surveys
A virtual assistant helps marketing teams analyze consumer preferences and build relevant nurture paths, opening the door to new leads and making channels more effective. With greater visibility, marketers can design campaigns that drive revenue.
Quizzes & competitions
A virtual assistant can entertain customers by quizzes, competitions and keep them in touch. With virtual assistants, you can use memes, GIFs, images, emojis, and other fun content to spice up your product recommendation system.
Create better surveys
Create marketing surveys with outstanding results.
Up to 85% higher response rate with virtual assistants than standard web questionnaires.
2-3x higher engagement rate due to the virtual assistant being more interactive.
Saving tens of hours of evaluating and visualizing the results.
Keep in touch with the users and bring them news about you.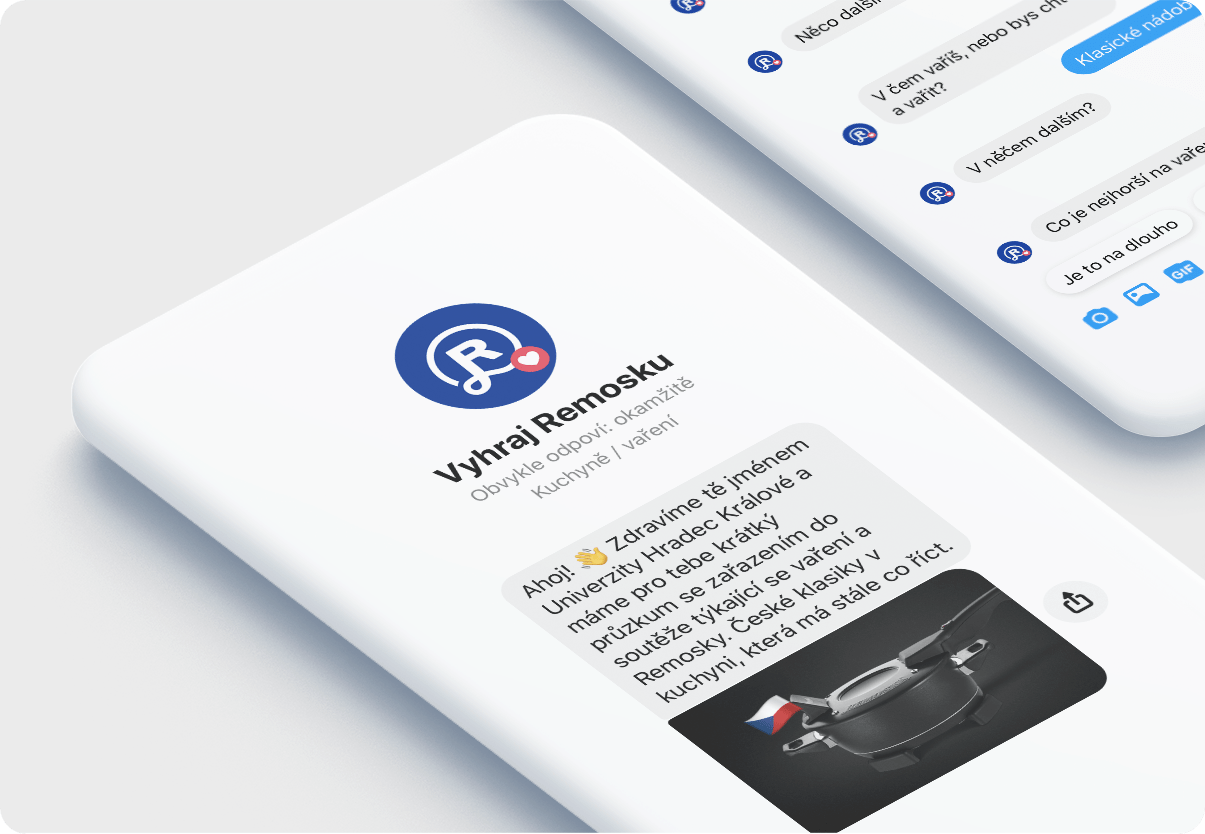 Meet your customers wherever they are
Our virtual assistants are available on different messaging apps.
Pass the communication on your live agents
Simply switch from a virtual assistant to your live support via different omnichannel platforms.
Easy to connect with your call centre systems
Use our ready-to-use integrations or connect new systems via API.
Measure everything
Data at your fingertips in real-time.
Track live conversations.

Keep an eye on overall virtual assistant health in real time.

Personalize dashboard to track specific KPIs.

Merge with data from other systems

to get


complex insights.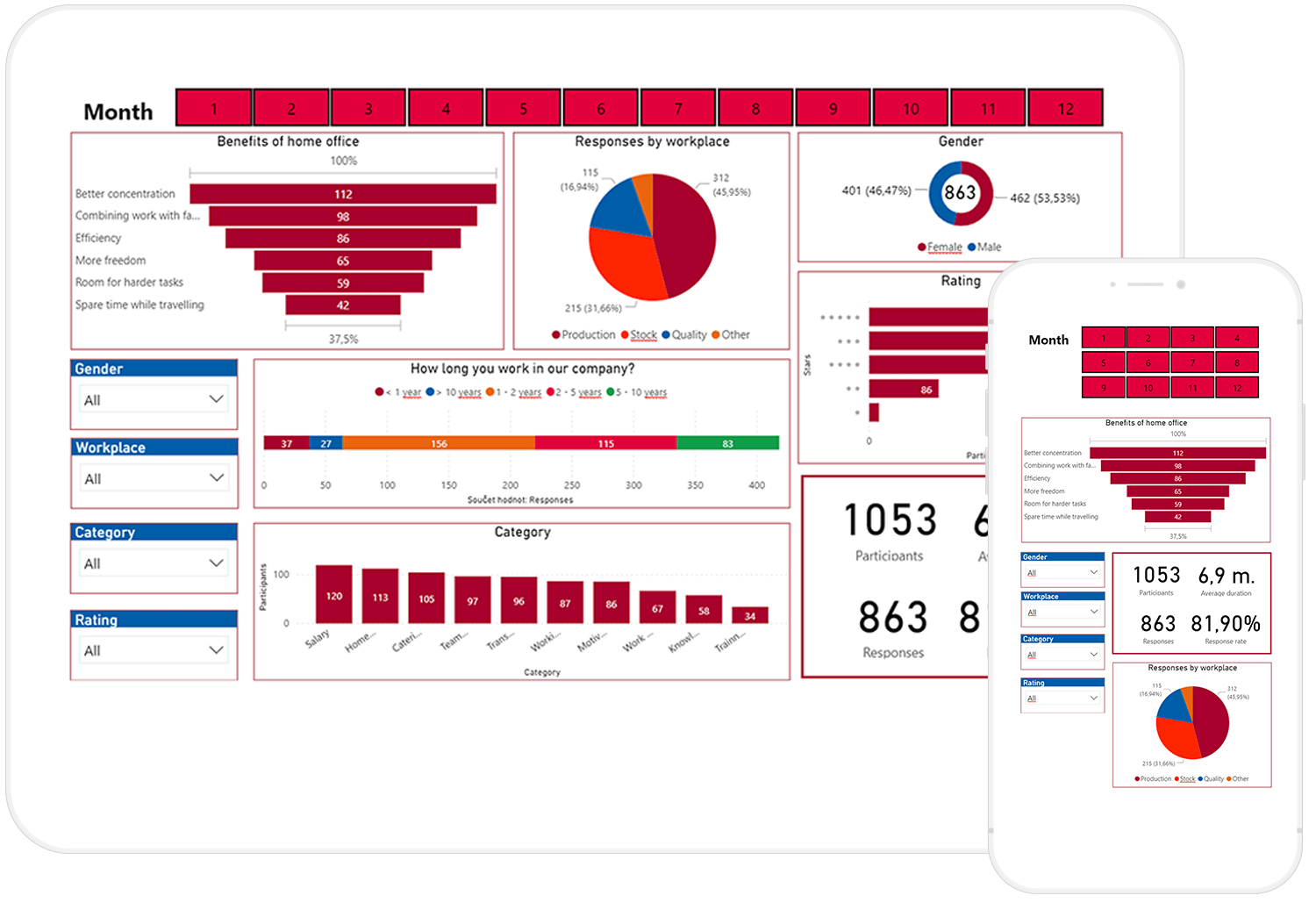 Scalable no-code solution
with multi-language and
omnichannel support.
Flexible SaaS solution for various use-cases (both external and internal) and running in multiple languages incl. the small European ones. We use Feedyou technology to support our global Mystery Shopping Program and online panels in the UK, Italy, France, Czech and Slovak Republic, Austria, Australia, New Zealand, Thailand and APAC region. We are going to add 10+ countries later on. We further plan to use this technology for our global research agenda combing chatbot and voicebot automation solution.
– Services Industry, Company Size: <50M USD ➜ Read full review
These virtual assistant solutions can be yours.
Schedule a demo with our team and learn how you can pass
the repetitive tasks to Feedyou virtual assistants.