Together with Eliška Vyhnánková, instead of a classic form, we deployed a chatbot named 'Pepa' for a survey among social media specialists. More than 1,000 users shared information about their jobs, habits and even wages. With a record average conversation duration of 19 minutes and 56% completion rate, chatbot Pepa became the most valuable asset to her research. This project has also won the 'Zlaty Strednik' award – 1st place in the 'Use of Social Media' category in September 2020.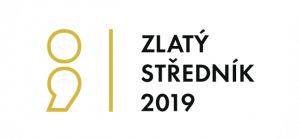 Despite the fact that there are already 5.7 million people on social networks in the Czech Republic, companies still underestimate the management of their profiles on social networks. For example, almost 70% of professionals who take care of profiles cannot take full care of company profiles because they have to take care of other areas within their position, most often PR, business or IT.
The authors of the book 'Jak na sítě', Eliška Vyhnánková and Michelle Losekoot have said about the cooperation:
"During the work on the book 'Jak na sítě', we decided to conduct a survey among social media specialists in the Czech Republic. Together with Feedyou, we introduced to the world the chatbot named Pepa, which interviewed over 1,000 users using Facebook Messenger. Our collaboration with Feedyou was full of enthusiasm and discovery of new possibilities. I enjoyed finding out what is currently possible with implementing chatbots. I learned that the key to success is not just the technology itself, but well-prepared content (as always). Together we prepared a chatbot named Pepa, who not only entertained the users, but also managed to bring answers to our questions."
Over 1,000 Facebook users talked to Pepa, the chatbot, 934 of whom were social media specialists/administrators. The survey consisting of 35 questions was completed by 659 respondents who managed to converse with Pepa for tens of minutes. The chatbot entertained users so much they wanted to answer his questions for much longer than is usual for similar projects, and therefore offered an interesting insight into the world of Czech social media administrators.
Let's create something amazing