Simplify HR communication
with virtual assistants
Are you feeling overwhelmed by repetitive questions? Simplify your work and gain more time for real contact with people thanks to virtual assistants.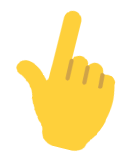 Focus on the people, we'll solve the routine for you
Use a helper to handle majority of repetitive communication with candidates and employees.

Our chatbot simplified the preboarding process for blue-collar jobs at SKODA AUTO
We've simplified the recruitment process with a chatbot that collects information, documents and forms the basis for contracts with new employees.
96 %
users successfully onboarded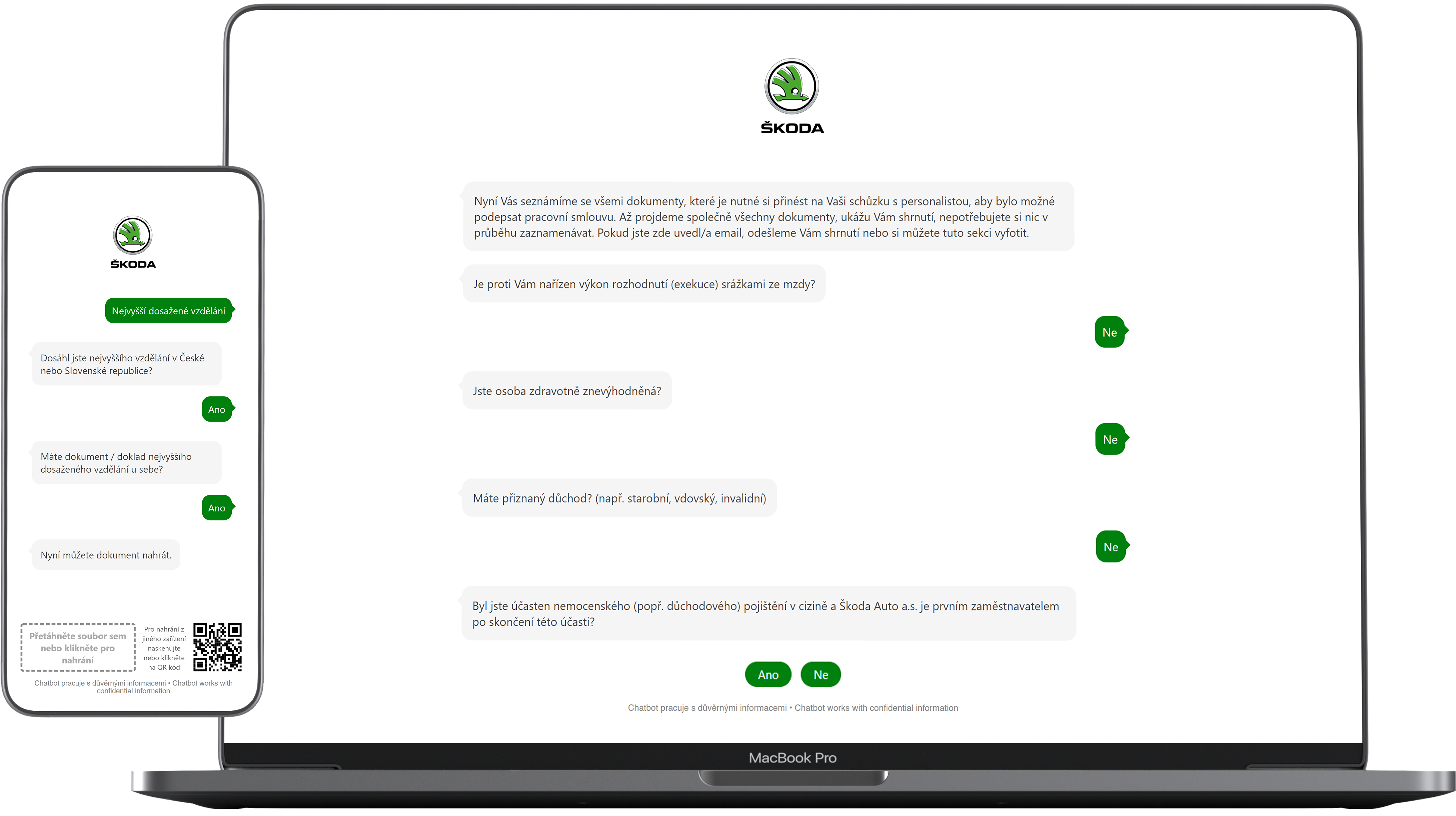 At the Czech Post, we use a chatbot to deliver candidates to the right positions. Even at night, at the weekend, or on public holidays.

Panasonic Automotive's triple award-winning chatbot solution for recruiting manufacturers from Serbia, Ukraine, and Romania.

Lack of young talent? At the Central Bohemian Region Police, we've put the first uniformed chatbot name Polda in service.
What do our customers say
"Chatbot recruitment has saved us up to 230 hours in 3 months which we would have had to spend using conventional recruitment methods"

Markéta Dejmková, Panasonic Automotive Systems Czech
"The cooperation with Feedyou is flawless and incredibly fast. We know we have a strong and innovative partner."

Jitka Součková, Grafton Recruitment
"Chatbots provide us with the recruitment and onboarding process, including the necessary data integration into the newly deployed HR system."

Mgr. Monika Pohlová, SKODA AUTO







"Our clients often get surprised just how quickly we can deploy virtual assistants."
– Petra Uxa, Head of Customer Care
Where can they help you
With virtual assistants, you can improve recruiting, onboarding, internal communication and feedback collection. But above all, you save money, time and energy.
Build once, deploy anywhere
With virtual assistants, you're within arm's reach of people anywhere. Through voice and text, on different apps or devices.
Connect with your HR system
We can make your assistant even more powerful with two-way integrations.
And with Rest API, we can connect basically anything else.
Try our virtual assistants
A demonstration to help you understand how our virtual colleagues work.

Ring our voicebot
Call our voicebot and schedule an online or physical meeting in selected times. We'll send you a confirmation SMS too.

Text our chatbot
Check out how our chatbot Feedie introduces Feedyou on the "About Us" page and looks for talented people who would like to work with us.
Design, create, launch.
Together.
We will build tailor-made virtual colleagues just for you. Their deployment is often mere 4 weeks away. And naturally, you will have our full support the entire time.
Interested in HR powered by chatbots?
Or give us your contact details and we'll get back to you
within the next business day:
What do people often ask us
We tried to answer the questions that most often concern our potential clients.
Take the creating
into your own hands
Fancy taking the creation of virtual assistants into your own hands? Get started now with our Feedyou Platform.