AI Driven Bot Ecosystem for Enterprises
Enterprise conversational chatbot ecosystem to deploy, manage and scale advanced
conversational interfaces from one place.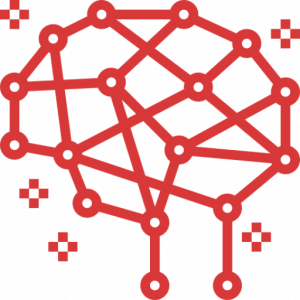 See who has already built with Feedyou

Graphical conversation designer
Feedbot Designer is a graphical editor to design human-like conversations quickly and without coding from one convenient location.

Integrated Natural Language Understanding
Understand what your users are saying thanks to integrations with major NLP engines including Microsoft LUIS, Geneea and Alexa Prize Winner Alquist.

Enterprise-level Infrastructure
Feedyou Bot Ecosystem is available as single-tenant and multi-tenant Cloud SaaS and on-premises, reaching highest level of data security and GDPR compliant.
Chatbots are the new key performance drivers within your line of business

Customer service
Offer your customers the right personalized content and respond to every inquiry 24/7. Hand more complex queries over to a human support agent automatically.

Marketing
Reach large audiences, perform researches and drive your marketing campaigns in your customers favourite messaging channel, mobile apps and websites.

Sales
Automation to upsell and cross-sell. Increase the lifetime value of your customers. Pre-qualify leads and seamlessly hand over to your sales team

HR
Automate your HR helpdesk and internal communication, provide faster onboarding and become a leader in fully-automated recruiting/sourcing processes and improved applicant experience.
The Feedyou chatbot is available on the following platforms