AI Driven Bot Ecosystem for Enterprises
Conversational SaaS platform enabling you to easily build, deploy, manage and scale advanced chatbot solutions from one place.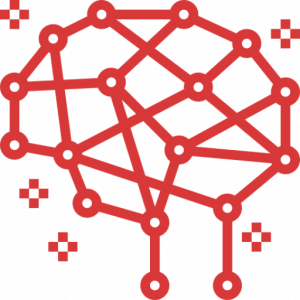 Find your perfect chatbot solution
Start with solutions tailored for your needs.



Boost your employee engagement & satisfaction surveys with this ready-to-use chatbot solution.
Our chatbots can help you achieve up to
93%
Reduction of customer & employee wait time
80%+
Repetitive queries automated
30 days
Average chatbot deployment time
10M
Interactions handled with no human support
All chatbots on a single platform
Easy to use and scale, ultimate control, fully compatible.

Graphical Conversation Designer


Enterprise-Level Infrastructure



Powerful Business Intelligence
What our customers have to say
Read what our customers had to say about chatbots improving their business.
Working with Feedyou is flawless and incredibly fast. The deployment of all chatbots took place, despite the scope of our cooperation and the number of chatbot conversational flows and language mutations, in an unusually short time. We also appreciate that, based on our experience, the entire solution is constantly evolving and improving. We feel that we have a strong and innovative partner. Jitka Součková, Marketing Manager CZ&SK @ Grafton Recruitment
The cooperation with Feedyou was great from the beginning, as they provided us with technological ideas and possibilities that we had no idea existed. Recruiting using chatbots has saved us a lot of money we would spend using conventional recruitment methods. The whole solution was greatly appreciated by our colleagues from the Japanese headquarters. Automating the process, which under normal circumstances requires the work of several people, was essential for the entire HR department. Markéta Dejmková, HR Supervisor @ Panasonic Automotive Systems Czech
For our company, cooperation on this method of questioning was largely unknown, because we have never used this method of questioning before. However, the results, especially the speed of preparation of the chatbot, and also the speed and number of completed questionnaires really surprised us and we can only recommend it. We anticipate that in the future we will use a similar method using a chatbot to find out the information needed for the further direction of our company. Petr Vaněček, M.Ec., CEO @ Remoska
The main goal of the Czech Chamber of Commerce is to help enterprises and self-employed people. During the COVID-19 crisis, thousands of business eyes focused on us, hoping for our help. Chatbot was a necessary solution for us to be able to satisfy thousands of questions that we received. Only thanks to the fast and professional work from Feedyou, it was possible to create the chatbot in a record time. That helped the Czech Chamber of Commerce at a time when everyone was expecting the help from us. Jakub Čacký, Business Development Manager @ Czech Chamber of Commerce
Despite the fact that the questionnaire provided by us had 35 questions, Feedyou, thanks to its experience in addressing the focus group, managed to adjust and structure it appropriately and very quickly so that it was possible to launch the entire chatbot campaign within a few days. We also greatly appreciate the operational realistic previews of our own pre-launch investigation. The resulting number of completely finished questionnaires really surprised us, while the number of suggestions from open questions provided us with very valuable feedback. Petra Marešová, Ph.D., Vice-Rector for Student Affairs & Cooperation with Practice @ UHK
Scalable solution with multi-language and omni-channel support
Flexible SaaS solution for various use-cases (both external and internal) and running in multiple languages incl. the small European ones. We use Feedyou technology to support our Mystery Shoppers and online panels in the UK, Italy, France, Czech and Slovak Republic, Austria, Australia, New Zealand, Thailand and APAC.
— Services Industry
— Company Size: <50M USD
Gaining competitive advantage due to chatbot solution platform
As a digital marketing agency we were looking for a professional chatbot tool to differ our online campaigns from our competitors and mainly to help our clients to automate customer support and boost sales. Feedyou gave us the know-how we needed to start with the first pilot chatbot projects and with their GUI we were able to build chatbots in a very short time.
— Services Industry
— Company Size: <50M USD
Feedyou drives our digital transformation with professionalism
It was a great and very quick start. Feedyou helped us to design and launch our very first customer support chatbots in our web portal and mobile app which are now used by over 150 enterprise clients, 15 000 employees and 2 000 partners. It tooks us about 4 weeks to go live.
— Services Industry
— Company Size: 50M – 250M USD
Perfect tool to automate repetitive processes in communication with candidates
We use Feedyou Bot Ecosystem for designing chatbots for our various processes towards our employees and job candidates. It enables us to communicate with people the way that they prefer, wherever they want and in that language they need incl. small European languages.
— Manufacturing Industry
— Company Size: 500M – 1B USD
Complex solution for repetitive inquiries, implementation within one week
Simple and effective way to design bot solutions by non-technical people and to deploy them on various omni-channel platforms, instant messaging apps etc. Feedyou specialists helped us to adopt their technology (1/2 workshop) and launch our first support chatbots on our website.
— Communications Industry
— Company Size: 250M – 500M USD
Feedyou Bot Ecosystem – easy to run and customize
Our overall experience with Feedyou is very good. We use Feedyou technology to run chatbots as the First Line Support for our 5K financial advisors and managers in CE. Chatbots are currently able to handle over 45% queries without human intervention.
— Finance Industry
— Company Size: 50M – 250M USD
Excellent SaaS chatbot solution for Industry 4.0
We use Feedyou Bot Ecosystem for designing chatbots for our recruitment processes. It took us 2 weeks to deploy chatbots that are able to convince passive candidates to discuss their past working experience in manufacturing and to preselect those who are interested.
— Manufacturing Industry
— Company Size: 50M – 250M USD
Easy to build, deploy and scale chatbot solutions from one place
Simple and effective way to build bot solutions by non-technical people, to deploy and scale bots based on the data and users' feedback. Easy to connect various channels such as web, mobile apps and instant messaging channels (Facebook Messenger, WhatsApp, Viber, …).
— Services Industry
— Company Size: <50M USD
Excellent SaaS, scalable performance, reliability, ROI 843% after 3 months
Feedyou is a professional company that treats us as an individual. They get to know our company needs and offer us the best solution which is functional and conversion whether the target group is a customer, employee or job candidate.
— Manufacturing Industry
— Company Size: 500M – 1B USD
Business orientation, chatbot solution with ROI 281% after 3,5 months
We've built chatbots for our HR processes, especially for recruitment, with aim to approach passive candidates whenever and wherever they are, to automate our staffing processes, to increase conversion and reduce costs. Currently running 8 chatbot solutions in 5 countries in CEE.
— Services Industry
— Company Size: 50M – 250M USD
Let's talk about how we can work together.