Problem
Panasonic Automotive Systems Czech in Pardubice produces millions of automotive parts every year. In the Czech Republic, they used to search for new employees via traditional hiring channels – especially job portals, billboards and leaflets. However, they also decided to address the shortage of workers by reaching out to other Eastern European countries – Serbia and Ukraine. Addressing a large number of local candidates, obtaining comprehensive information from them and inviting them for an interview in Belgrade and Kiev was a job created for chatbots and targeted social media campaigns.

Our solution
In response to the client's needs, we have established long-term cooperation on various digital solutions. For the recruitment of workers from Serbia and Ukraine, we deployed chatbots in corresponding languages and supported them with two recruitment campaigns on social media, flooding the chatbot with thousands of users and winning 3 awards in categories of Automation, Machine Learning and Artificial Intelligence. The chatbot is able to create a comprehensive CV profile of candidates from their previous answers, invite them for an interview in their country and thus prepare the ground for the relocation to the Czech Republic.
gradegradegradegradegrade
Chatbot solution 3 times awarded for its business contribution
Together with Panasonic Automotive, we have won the 1st place in the prestigious Microsoft Awards 2019 competition,
category of Artificial Intelligence, and two 3rd places in Internet Effectiveness Awards 2019, categories of Automation,
Machine Learning and Artificial Intelligence.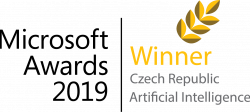 0
users communicated with the chatbot
0
%
users shared contact information
0
%
users communicated at 4 - 11pm
0
x
more time spent in chatbot than on job portals
ROI after 3 months
After 3 months, the return on investment reached 843% securing a way into
winning the Microsoft Award 2019.
What they've said about us
The cooperation with Feedyou was great from the beginning, as they provided us with technological ideas and possibilities that we had no idea existed. Recruiting using chatbots has saved us a lot of money we would spend using conventional recruitment methods. At the same time, the chatbot saved us many hours of time, as we did not have to devote ourselves to sorting CVs. The whole solution was greatly appreciated by our colleagues from the Japanese headquarters. Automating the process, which under normal circumstances requires the work of several people, was essential for the entire HR department. Markéta Dejmková, HR Supervisor @ Panasonic Automotive Systems Czech

What's next
Thanks to our cooperation since 2018, we know the client's requirements and needs well and can provide a long-term support in the field of recruitment, implementation of chatbots and campaigns for the Czech Republic and Eastern European countries. We are preparing another renewal of campaigns for the recruitment of foreign workers and its support in the Czech Republic.

About Panasonic Automotive
Panasonic Corporation is an international corporation with Japan roots. Panasonic Automotive Systems Czech was founded in 2001 and is based in Staré Čívice near Pardubice. It is one of the main manufacturing companies in the region and thanks to quality work of approximately 1,800 employees, it produces around 3,330,000 products for automotive a year with a turnover of 1B USD.
Does this story sound like it could be yours?