Virtual assistants (chatbots, voicebots and mailbots) have a growing potential and use on the market, especially with the current hype around generative artificial intelligence. This is something that not only companies but also investors are starting to take notice of.
Feedyou Platform is a conversational AI platform that helps companies automate their routine processes, tasks and communications using virtual assistants. Our assistants are now used by over 75 customers in 30 countries in Europe and beyond.
At Feedyou, we continue to grow despite the global challenges. We have added other globally active brands to our customer portfolio such as Asahi Breweries Europe Group, Penta Investments, Randstad, Tesco Stores, Sportisimo, Moneta Money Bank, NTT, Heimstaden (formerly Residomo) and many more. We have strengthened our development and product team, with 35 members to date. This year, we have been able to grow in both the Czech and Slovak markets, we have started our expansion into Poland and gained our first customers in Hungary.

In order to grow even faster, we closed a seed investment round of over 1.3M € (CZK 30 million) during the last 2 years. After the negative experiences of the previous years, we decided not to go the "traditional" way of obtaining investments from Venture Capital funds. We were not looking for a financial investor, but for smart money – especially knowledge and network in our business domain. Therefore, the new investors include experienced entrepreneurs and experts in artificial intelligence and machine learning -– for example Pavel Kučera, Martin Vejmelka, Michal Illich, Michael Rostock, Adam Blecha, Peter Noack or Cedric Maloux from StartupYard.
Anyone, even without experience, can design and train a virtual assistant with Feedyou Platform.
"In 2021, we have invested in our product to increase the user-friendliness of our platform and enable our customers and partners to run even smarter virtual assistants thanks to our Conversational AI, as well as Generative AI (using, for example, GPT language models). For 2022 and 2023, we are planning our biggest product investment to date and want to expand further into the CEE & DACH regions."
– Vojtěch Dlouhý, Co-Founder & CEO | Feedyou
Today, our Feedyou virtual assistants are helping in 30 countries, supporting nearly 50 languages and have been connected to dozens of information systems and communication channels. Starting in June 2021, our customers and partners can use the Feedyou Platform not only for chatbots, but also for voicebots to make business communication even more efficient. This year we also added the ability to automate incoming and outgoing emails. Last but not least, we are constantly developing our virtual assistants and teaching them new skills – for example, to automatically detect a user's language, work with sentiment or even answer general/small tak questions. This year we have connected our assistants with OpenAI – GPT and Whisper.
Introducing our investors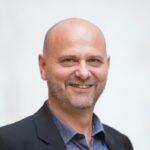 Cedric Maloux
CEO StartupYard – CEE Startup Accelerator
Co-President La FrenchTech Prague
Cedric has been working with startups since the late 1990s, helping them grow, expand and attract new investments. He earned a Master's degree in Computer Science in 1992, specializing in Artificial Intelligence, but has spent his entire career primarily in business, passing on his years of experience. He has had a number of successful projects and startups that he has led to a dream goal.
"I am extremely happy that we can include Feedyou in the StartupYard portfolio, because it is a company that has a great added value for its customers and can easily prove it with many already deployed solutions. I think the timing couldn't be better for Feedyou, and I look forward to helping them achieve further success!"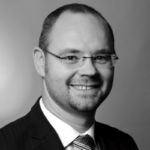 Jindřich Horák
CEO DEKSTONE
Jindřich was there when DEK a.s. was founded, at that time in 1993 it used to be DEKTRADE s.r.o. The other student was Vít Kutnar, the main and largest shareholder of DEK a.s. and its CEO today. Jindřich was a sales director at DEKTRADE and at the same time his main task was the development of the branch network. After 15 years he left the ranks of DEK a.s. and began to work in the natural stone business under the name of DEKSTONE, where he still works today. In addition to DEKSTONE, he is also an investor and mentor in several start-up projects, including Feedyou, VividBooks, Oscar Senior and the Prague distillery GARAGE 22.
"I am no expert in IT technology, unlike my fellow investors. The main reason for me to invest in Feedyou was the people behind Feedyou. Vojta, Jirka and the whole team that is not afraid of bumps in the road. Has anyone ever said the future is in IT 🙂 ? Oh, never mind… 🙂 "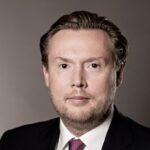 Peter Noack
CEO of Family Office Noack and Zeitgeist Asset Management
Prior to joining ZEITGEIST, Peter worked in institutional real estate in Germany, Middle East Europe and Turkey for HOCHTIEF Development, and Rödl & Partner in Germany and the Czech Republic. He is registered as a licensed attorney in Germany and the Czech Republic and holds a law degree from Goethe University Frankfurt.
"We are very happy to be a part of the Feedyou story. At a time when AI is increasingly impacting everyone's life, we trust the Feedyou team to handle these opportunities sustainably and with great care. Feedyou's success and satisfied customers convinced us to invest in the team led by Vojtech."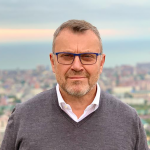 Georgios Karadzos
Former shareholder and CEO of FV Plast a.s.
Georgios was the CEO of FV Plast for more than 23 years. In 2017, he invested in the idea of Feedyou as one of our first angel investors. Now, after the successful sale of his company, he has decided to become actively involved in Feedyou and mainly focuses on expansion into other foreign regions – DACH or UAE.
"The digitisation and automation of processes is resonating around the world today. In 2017, I invested in the mere idea of Feedyou. My trust in Vojta Dlouhy and the Feedyou team didn't leave me thinking for long. After the sale of FV Plast, I am fully involved in Feedyou with the goal of taking us to more countries outside the CEE region."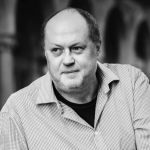 Michael Rostock
M&A VICF (Venture Investors Corporate Finance)
Michal has been leading the financial and strategic consulting company VICF for 25 years. He has sold and bought about 100 companies in the IT sector for its clients. On the investment side, he has been an investor in iMall, GoPay, and through the investment vehicle Credo Ventures, he has invested in companies such as UIPath and Cognitive Security, among others. In addition to Feedyou, he includes GeeToo.com, Safetica.com and UltimateSuite.com among the dark horses of the venture business.
"I'm betting on people who are smart, with drive. I bet on teams of people who know what they want and go for it. I bet on charismatic founders. I found all that in Feedyou."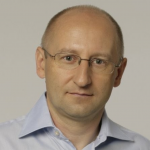 Adam Blecha
M&A
Adam Blecha has been working as an advisor in the field of mergers and acquisitions for over 20 years, where he has closed dozens of transactions. In recent years, he has also focused on his investments in various areas (IT, banking applications, e-books, real estate, …)
"Feedyou struck me as a company with a clear and ever-improving product that has a clearly defined market and knows how to tap into it. The team is young, dynamic and very competent. I see great potential in this combination for growth and gaining a significant share of the European and non-European market."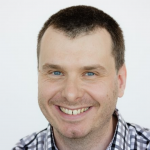 Pavel Kučera
Former CTO of Avast Software & Machine Learning Architect at GoodData
After a decade of experience in building datacenter and cloud solutions for Sun/Oracle, Pavel Kučera became CTO of antivirus company Avast Software, where, in addition to assembling teams of top IT experts, he also solved the architecture of security systems using Machine Learning. In the last 5 years, he has been focusing on developing companies in the field of big data and AI applications – building Merlon's KYC product, advisor to the BigML AI platform and his own personal data processing startup Datari.
"In Feedyou I see an opportunity to effectively combine NLP (Natural Language Processing) and RBE (Rule Based Engine) to create a meaningful communicator – NLP with the challenge of training even from anonymized data and RBE as a fast bootstrap. Easy deployment is then guaranteed to be fully configurable depending on the customer's environment, historical data and conversation type."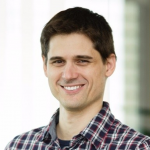 Martin Vejmelka
Former VP at Avast Threat Labs Research & Machine Learning & Tech Advisor at CEAi Inc.
After 10 years at the Academy of Sciences of the Czech Republic, Martin Vejmelka moved into the commercial sphere, first in research and then as VP at Avast, where he was responsible for all anti-malware technologies. The focus of his work has always been artificial intelligence and its use in practice.
"Feedyou has impressed me with its efficient use of resources, pragmatic approach to the development and application of technology and intense customer focus. At the same time, I see room for further technological growth in Feedyou, which will accelerate the deployment of new virtual assistants and their ability to understand users."
Let's create something amazing